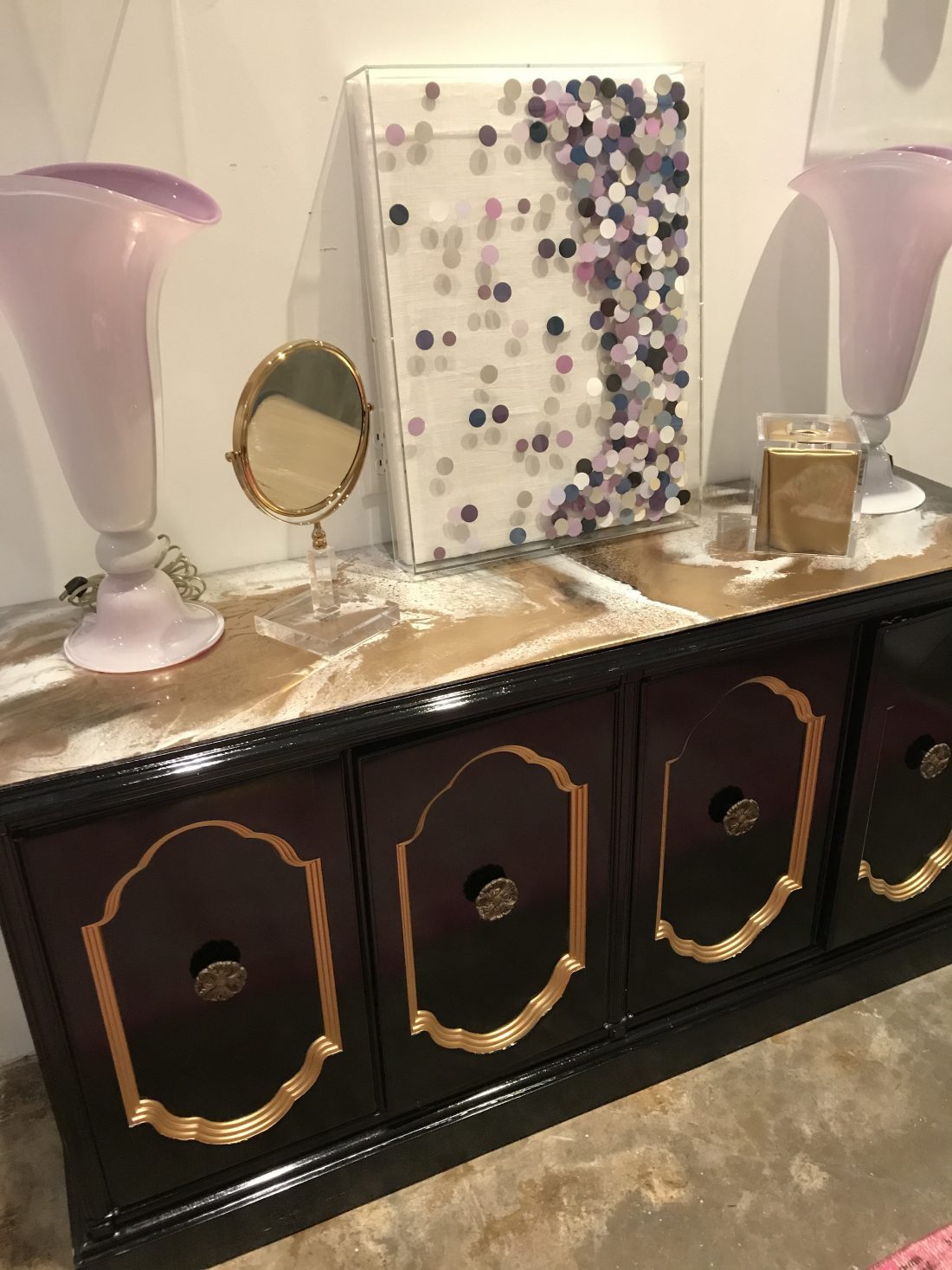 Not All 20th Century Modernism is Mid Century Modern!
The All Too Encompassing Term of "Mid- Century Modern"
The term, "Mid- Century Modern" has defaulted into a "catchall phrase" for modern furniture design coming out of the 20th century. A better way and more encompassing general name for 20th century design would be the "Modernist Movement". Not only did the 20th century see many different modernist design periods, with the advent of easier transportation, easier communication and world wars, several countries around the world contributed with their own modernist movements within those periods. For example, Argentina was the lucky recipient of the French Moderne Movement due to designers and their flock of loyal following fleeing Europe before WWII. Valuable 20th century vintage French Moderne pieces designed by Jean Michel Frank for Comte can still found in Argentina today.
If one searches Google for "Furniture Design Movements of the 20th Century", lists pop up describing art movements as well as design movements of the 20th century such as,  20th Century Design Movements to Remember, on the website, Widewalls* The article sites the following design movements of the 20th century:
1850-1914: Arts and Crafts Movement
1880-1910: Art Nouveau
1897-1905: Vienna Secession
1907-1935: Deutscher Werbund
1909-1930: Futurism
1916-1923: Dada
1917-1935: Constructivism
1917-1931: De Stijl
1919-1933: Bauhaus
1920-1980: International Style
1920-1939: Art Deco
1945-present: Contemporary
1958-1972: Pop
1965-present: Post Modern Design
1981-1988: Memphis
Some of these movements are furniture design movements and some are art and architectural movements. It is almost impossible to find one comprehensive list of all of the 20th century furniture design movements and designers.
Modernism has its roots in the "Industrial Revolution" in the later part of the 19th century and post WWI (Arts & Crafts Movement, Art Nouveau, Vienna Secession, Bauhaus, Art Deco to name a few). The term "Mid-Century Modern" is a relatively modern term that encompasses post war 1940s thru the pop era of the 1960s. In 1984, Cara Greenberg coined the term "Mid-Century Modern" in an article for for Metropolitan Home regarding furniture design in the 1950s. Greenberg went on to write a book entitled Midcentury Modern and, as a consequence, set off a total revival of 20th century modernism in furniture design under the term "Mid- Century Modern".
Why are pieces of modern furniture produced from the latter part of the 1960s through the early 1980s categorized as "Mid- Century Modern? Further, if you stick to the time period of "Mid-Century Modern" of roughly 1940s-1960s, you find vastly different designs from country to country and from furniture designer to furniture designer (that deserves an article of its own at a future date.) When one thinks of the "Modernist Movement" of the 20th century, one automatically recalls minimalism; however, modernism can be interpreted in many different ways. For example, Dorothy Draper designed furniture and interiors from 1925 well into the middle part of the 20th century. Draper's designs were anything but "minimalist".
Dorothy Draper's designs were "glammed-up" Baroque and Regency. The cataloging of 20th century Modernist time periods became problematic for me when joining various websites as a dealer such as Decaso, InCollect and 1stdibs. First, none of these sites can agree on the same list of 20th century modernist periods. As a 20th century vintage modern dealer, I tend to concentrate in collecting Hollywood Regency or "Hollywood Glam" (1930s-early 1970s), French Moderne (1930s-40s), Italian Mid- Century Modern (1940s-mid 1960s), Italian Modern Glam (1969- early 1980s) and American Modernism (1940s-1980s).
When inputting the "design period" into these sites, I am left with Hollywood Regency for Hollywood Glam, Art Deco for French Moderne, no category for Italian Modern Glam and no category for the very talented group of American modernists of the latter 1960s-1980s. I tend to default to the group and time period by listing under the all- encompassing and overused category of "Mid-Century Modern," due to the lack of a specific category that would better represent what I sell.
The sophisticated and high "luxe" designs of Karl Springer of the 1980s just do not sit well in the same category with the 1960s minimalist, Knoll designs.  So…what is a dealer like me to do?  The same issue arises with SEO searches. People are using search engine optimization with inaccurate words, phrases, subjects and titles in order to find a larger pool of what they are searching for. This is really due to the inaccurate category titles supplied by Ebay and sites like 1stdibs that have created the SEOs in this industry. How can we dealers get them to get it right? For your reading pleasure and knowledge of 20th Century Modernist Furniture design, I will talk about my favorite designers and design periods through a series of postings outlining the design periods of 20th century modernism.
DOROTHY DRAPER and HOLLYWOOD REGENCY
Hollywood Regency is recognized by its contrasting pattern, bold and unexpected color combinations with oversized floral and tropical leaf patterns. This form of modern design melded with Regency design was the brain child of Dorothy Draper. Dorothy Draper opened the very first design firm in the U.S. in 1925 under the name, "Architectural Clearing House." Simply put, Draper developed a "Modern Baroque" style by adding shiny lacquer to the otherwise ornate Baroque design. Modern Baroque was the precursor to "Hollywood Regency". Draper added a modern flare to classic design. When we think of "modern design," we often picture a more minimalist expression as in the Bauhaus movement which was around the same time period with architects Walter Gropius and Ludwig Mies Van der Rohe at the helm of the movement. Modern Baroque and Hollywood Regency were eclectic, irreverent, and bold, which at the time, was the complete antithesis of the "Modernist" minimalist design of the early 20th century.
Draper authored several design books and wrote many articles for magazines that covered interior design. Dorothy Draper became so well-known and popular that her design methodology is referred to as "Draperism". A great example of Draper's enduring design is seen in the Greenbrier Hotel with original interiors designed by Dorothy Draper and since given a facelift in keeping with Draper's original design esthetic. Draper is often copied as her design aesthetic has become very popular with both furniture and interior designers in the 21st century. Additionally, Dorothy Draper designed furniture for 20th century manufacturers of note, such as, Ficks Reed, Heritage and Henredon. Heritage continues to produce Draper's iconic designs. Below please find a list of essentials when emulating this iconic design period:
MODERN BAROQUE:
Lacquer, lacquer and more lacquer
Oversized jewel-like chandeliers
Ornate mirrors (lacquered!)
Anything plastered with a Baroque style such as extravagant doorframes
Large and ornate door and cabinet pulls
Oversized furniture Rococo Scrollwork
HOLLYWOOD REGENCY:
Bold and unexpected colors
Large floral prints and tropical leaf patterns
Large prints and bold stripes often together
Black and white with dashes of bright color
Lux material and finishes (Designers of this period also include Billy Haines, Billy Baldwin, James Mont and Tony Duquette)
Stay tuned for for the next 20th century modernist design period!